Go West | English Guide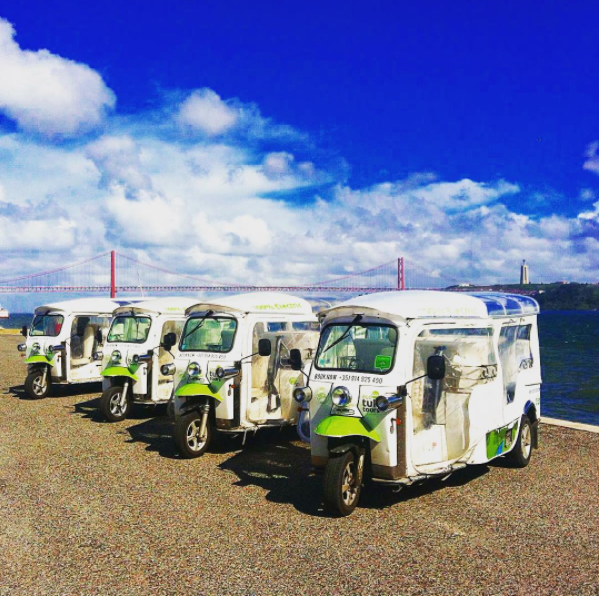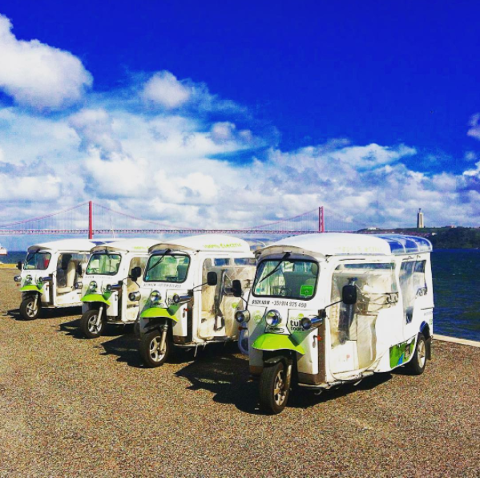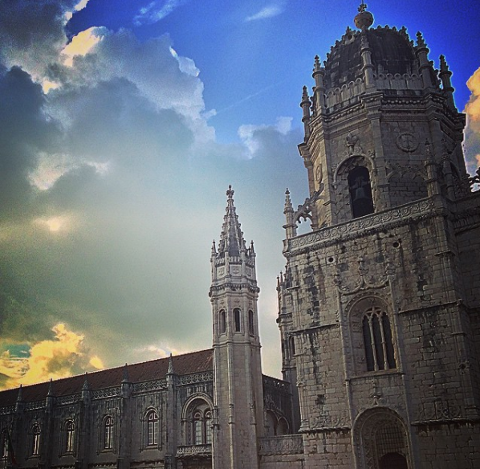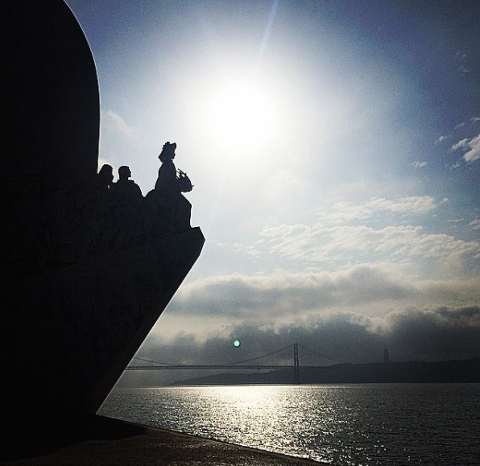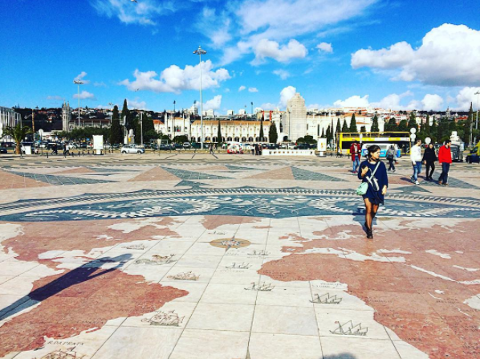 Duration: 2 Hours
Location: Lisboa, Lisboa
Product code: PCXA21
West, the final frontier… these are the voyages our Eco Tuks are used to, as they unravel new paths in a two-hour tour.
Starting in the frantic quarter of Baixa, our Storytellers will take you on a journey comprised by the quarters located to the west of Lisbon, all the way to Belém!
You will enjoy the busy shopping streets of Chiado, a highlighted fashioned section full of terraces, ice-cream shops, "A Brasileira", a late 18th century coffee shop and "Bertrand", the oldest bookshop in the whole world. A few meters away, the famous Largo do Carmo waits for you, with its notorious landmark, the Convent of Carmo, ruined after the big 1755 earthquake.
After this, next to the Elevador da Glória, the viewpoint of São Pedro de Alcântara offers one the best views over the valley and the old hills of Lisbon, and it's a perfect place for a postcard picture! Located in the heart of the Bairro Alto district, the viewpoint has live music, terraces, a charming small market and a cozy garden that will definitely capture your heart!
But don't stop for too long, because next we will take to the Jardim do Príncipe Real, crossing Rua Dom Pedro V, where some of the best tascas and taverns offer you a wide array of Portuguese cuisine experiences. After a small incursion by Rua do Século, you will reach Calçada do Combro, where the small funicular "Bica" connects the top of the hill to the Mercado da Ribeira area, and soon after, you will dazzle your senses at Largo Luís de Camões, where Lisbon's nightlife begins, and home to the best Pasteís de Nata of Lisbon, courtesy of Manteigaria União.
As you find yourself going down Rua do Alecrim, the Cais do Sodré presents itself to you, with its collection of bohemian streets, notably the Pink Street, a must-do of Lisbon's nightlife.
Keep going west, along the riverside avenue, and discover an array of restaurants and bars spread along the river bank, pass under the bridge whose name changed after the Revolution. You're not far away from Belém, the last district to the west of Lisbon, and home to the famous Monastery, the Tower, and, last but not least, the pastry shop that keeps a secret recipe…

Indulge your senses as you are driven and guided by our storytellers through the aristocratic, bohemian side of Lisbon, and we promise you that going west will be the best decision in your life!
Main Highlights:
Chiado neighbourhood
S Pedro de Alcântara Viewpoint
Bairro Alto
Príncipe Real
National Assembly
Basilica of Estrela
National Art Museum
Necessidades Palace
Electricity Museum
Monument of Discoveries
Tower of Belém
Jerónimos Monastery
Cultural Centre of Belém
Palace of Belém.