Full-day Dolphin's watch in Setúbal | PT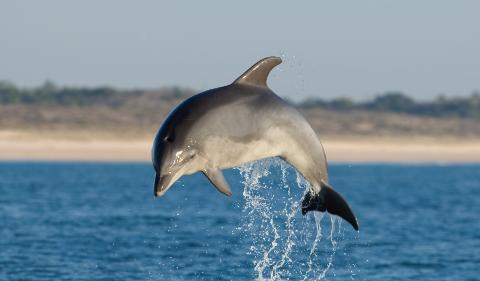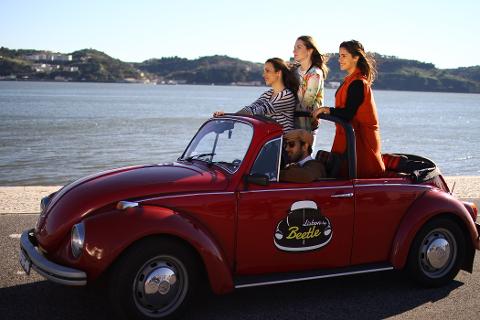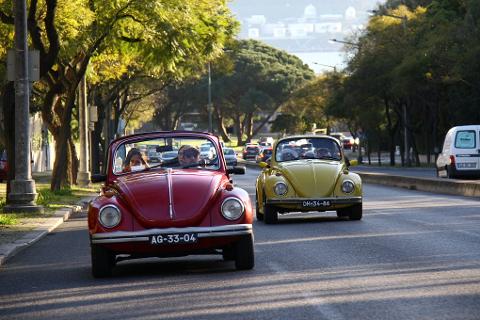 Duration: 8 Hours
Location: Lisboa, Lisboa
Product code: PBAMYH
Our full-day experience starts with an early pick-up at your hotel/hostel/apartment in the city centre. Our Storyteller is going to make the introductions and explain the adventures that you are going to have on that day. At this point you only have to relax and sit back on a lovely vintage VW Beetle convertible while you're heading towards the South of Lisbon. On the way to Arrábida you´ll cross the bridge which can actually make you feel like you are on the other side of the Atlantic Ocean, in Saint Francisco. Before getting to the centre of Sesimbra you'll have some time to visit the amazing Cape of Espichel where you can take some pictures. Heading on towards Arrábida, trough Sesimbra, the view over the ocean surrounded by the mountains gives you a breathtaking perspective over this piece of paradise. You'll experience a lot of unforgettable movie scenes moments and stop on one of those amazing awards winning beaches. Where nature and relaxation are the main stars.
The highlight of the tour is, obviously, the Dolphin's watch! The unique boat tour in the Sado estuary can either start in the morning at 10 am or in the afternoon at 2h30 pm and it lasts between 2 hours and 30 minutes to three hours.
We don't promise that you'll be able to see those lovely creatures, sometimes they can be quite shy, but we do promise that you'll spend some lovely time aboard "O Esperança" sailboat catamaran, 22.80 m long, for the discovery of resident bottlenose dolphin. Our partner's qualified monitors will teach you all about this magnificent community.
Main Highlights: Lisbon's centre | 25th of April Bridge | Christ the King Statue | Cape of Espichel | Sesimbra | Arrábida | Sado Estuary - Dolphin's Watch
Included: pick-up and drop-off in the city centre | Itinerary can be completely customizable, so if you have a specific set of monuments or sites that you would like to visit feel free to share with us | Each car is driven by one of our Storytellers, he/she is a trained and experience driver/guide who will be providing some descriptions of the monuments and history along the way.