Christmas Lights Tuk Tuk Tour | English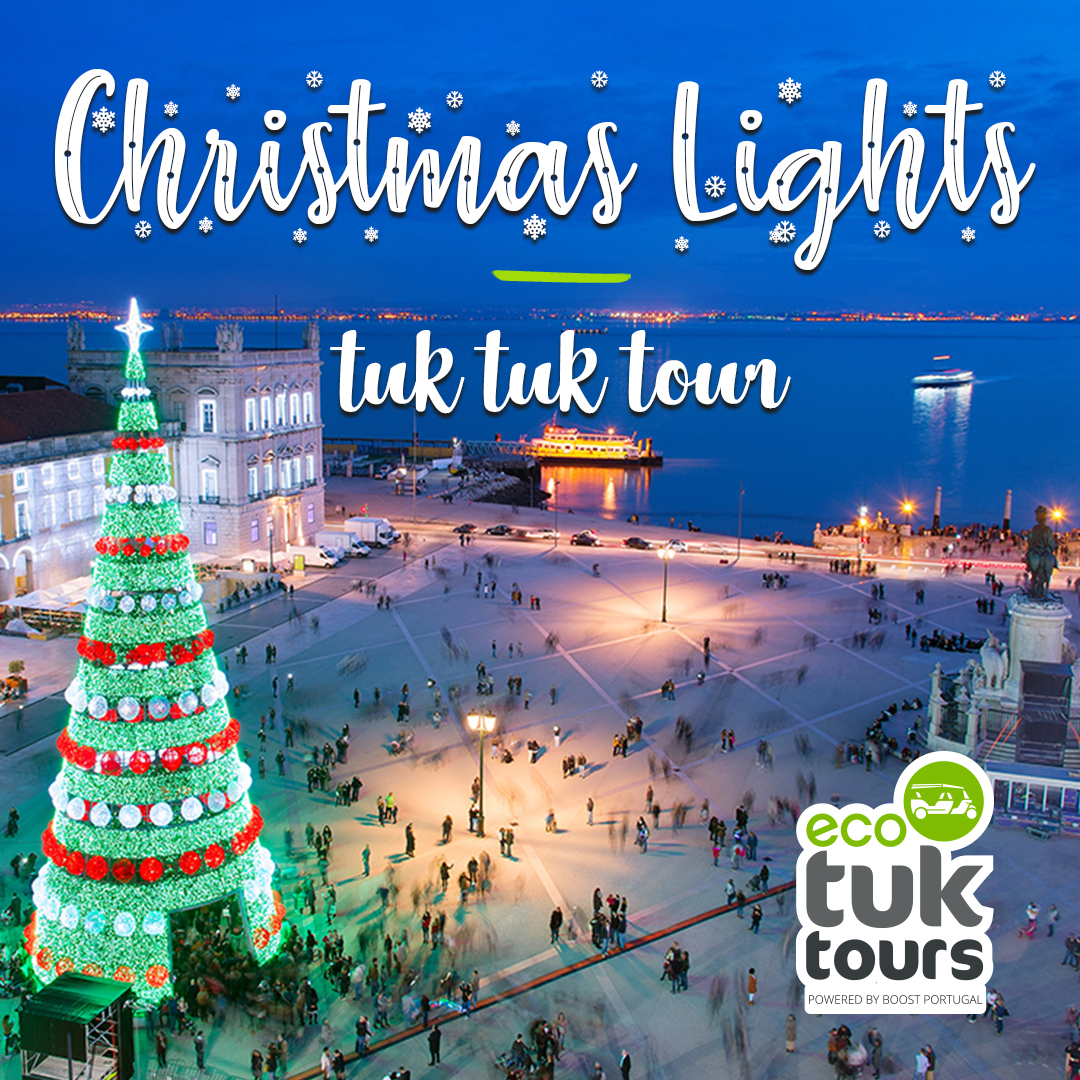 Duration: 90 Minutes
Location: Lisboa, Lisboa
Lisbon is famous for its unique light, which is often depicted by movie directors, commemorated by photographers and idolised by landscape lovers… But what most people aren't aware of is that throughout the Christmas season, Lisbon gains a brand new life once the sun goes down.
Inspired by the most beautiful festive season we have a tour that brings the festive spirit and the magic of Lisbon together.
Every December, the Christmas madness invades our city with a passion! And with it come the themed little local markets, awesome festive activities all over town, extraordinary decorations, gigantic sparkling Christmas trees, catchy Christmas tunes, glittering lights and epic installations that bring a lot of people out to the streets.
We have the perfect solution to show you all of these main attractions with comfort and style. Sit back in our electric tuk tuk and experience the Christmas City on a superb trip with one of our enthusiastic storytellers.
This private tour will start right in the city center at Rua do Comércio and we'll drive you around the downtown area, where you'll be able to see the most exquisite floating city lights. We will then go to some of the most emblematic locations in Lisbon, such as Rossio with its epic lights and Chiado with its massive shining Santa.
To finish this experience in style we'll drop you off at the best spot imaginable: right outside of the Winter Wonderland! It is the biggest Christmas market and holiday fun fair in town, where you can skate on an ice rink, go round and round on a carousel, ride a gigantic Ferris wheel, climb an ice ramp, gawk at a huge Christmas tree and take awesome pictures of an imposing snow globe.
MAKE THIS CHRISTMAS SPECIAL!
HIGHLIGHTS
· Baixa: With the most diverse-looking lights you can see everything from floating decorations to whole buildings covered in light (hint: D. Maria Theatre in Rossio is positively glowing).
· Chiado: Considered the most emblematic and cosmopolitan neighbourhood of Lisbon, for this festive season it as been made just a little sillier: it has be graced with a funny-looking, gigantic, twinkling Santa Claus.
· Avenida da Liberdade: known as the Champs Elisées of Lisbon it does not disappoint in Christmas decór: the whole avenue is covered with lights and each little shop has its own take on a fancy Christmas. Not to mention the gorgeous trees, hanging with "crying" lights!
INCLUDED

· Blanket
· Water
· Driver / Storyteller
MEETING POINT
Rua do Comércio (in front of CR7 Hotel)
* Specific Pick-up and/or drop-off is available on request upon an extra charge payment.
Pick-up or drop-off: €20,00
Pick-up + drop-off: €30,00
**Pick Ups and Drop Offs are subjected to traffic limitations, as some areas in the city center are restricted to residents only