Ticket to Fado Museum - Skip the Line Access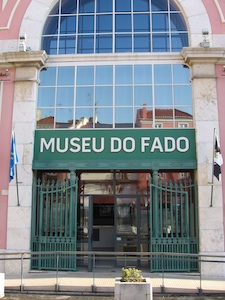 Duration: 90 Minutes
Location: Lisboa, Lisboa
Activity summary
Why stand in line if you don't have to? Save your precious time and get priority access by using the skip the line ticket to one of the most famous museums in Lisbon – the Fado Museum.
Located in the heart of Alfama neighbourhood, this museum is totally devoted to Fado and the Portuguese guitar, both extremely important cultural legacies in Portugal. Learn about the evolution of this music genre since the 17th century until today, as well as the main Fado singers, guitar players and songwriters.
Technology has an important role in this museum through the use of an interactive circuit with stations documenting fado's history throughout audioguides, allowing visitors to listen to fado songs, from its bohemian roots to the contemporay fado singers.
It has a permanent exhibition and temporary ones, alongside a document centre, an auditorium with regular events and a great restaurant specialized in typical Portuguese food.
Pick up your tickets at Boost Portugal shop in the heart of Baixa and get insider tips about the quickest and most convenient way to go to the Museum.

Activity details
The Fado Museum is located in Alfama, the most authentic neighbourhood in Lisbon. The building where it is located was recovered and opened to public in 1998 as a tribute to Fado, which was added to UNESCO's list of World's Intangible Cultural Heritage in 2011.
This Museum is one of the major tourist sights of Lisbon where you can learn about the history and evolution of this Portuguese music genre and its related instruments since the 17th century to nowadays. It has a temporary and a permanent exposition where visitors may admire famous paintings such as "O Fado" by José Malhoa; and some other
fascinating works by Rafael Bordalo Pinheiro, Júio Pomar or Cândido Costa Pinto (some of the greatest Portuguese artists). The Museum is equipped in order to create an interactive experience through the use of an audio guide system and multimedia videos which will give visitors access to Fado songs from its origins (in the nineteenth century) up to present.

Besides the cultural information, the Museum also provides workshops, such as "Sing Fado", Ethnomusicology, Portuguese Guitar classes among other interesting artistic disciplines.
We launched you the challenge to find out who is Severa and we recommend visiting Alfama after the museum experience.